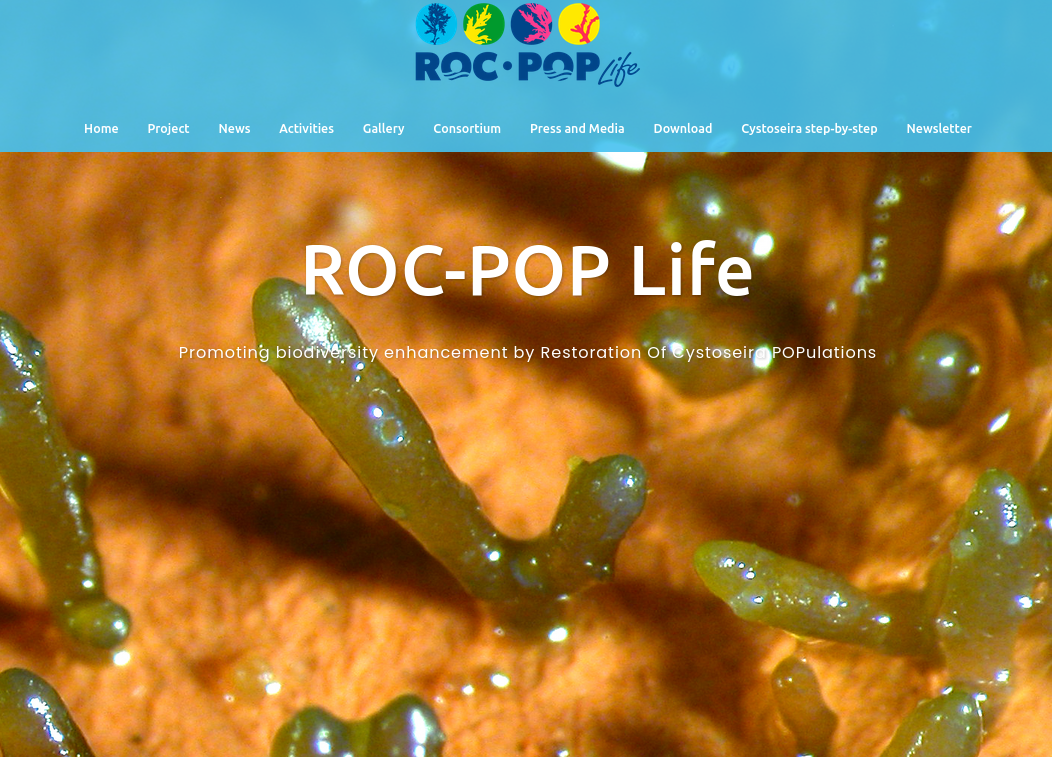 In the context of the project actions D.2 "LIFE SEPOSSO Networking" the LIFE SEPOSSO project Coordinators participated on the 17th December 2021 to the FINAL MEETING ROC-POP Life event, which was held at Pick Center Roma Eur, P. G. Marconi, 15, Rome and, at the same time, in online mode.
The Life ROC-POP project – "Promoting biodiversity enhancement by Restoration Of Cystoseira POPulations" (LIFE16 NAT/IT/000816) aimed at triggering the reforestation of Cystoseira within the marine protected areas of Cinque Terre and Miramare, where this precious alga was present in the past, and foresees the transplantation of cultivated juvenile stages of Cystoseira to restore their ecological functions, with advantages in terms of time, costs and ecological impact.
Life SEPOSSO has long started Networking activities with the ROC-POP project, both in terms of visibility and communication to increase the visibility of the respective project products, and in terms of exchange of scientific content with the joint participation in the Restoring and Governance networking day organised by LIFE SEPOSSO on 27 September 2019 in Ischia Ponte (NA) to exchange knowledge and experiences between projects and share scientific objectives.
The final meeting was attended by leading Mediterranean experts on the issues of restoration and rehabilitation of vegetal habitats in the marine environment. The presentations covered the main aspects of restoration in the natural environment, from technical and scientific aspects to governance, communication and public awareness.
The Life SEPOSSO talk by Barbara La Porta, ISPRA, project coordinator, was entitled:
Good governance and best practices for an effective and sustainable restoration of Posidonia oceanica meadows: a lesson from LIFE SEPOSSO project
The complete programme with speakers and interventions is downloadable here:
ROC-POP_Life_final_meeting_Agenda