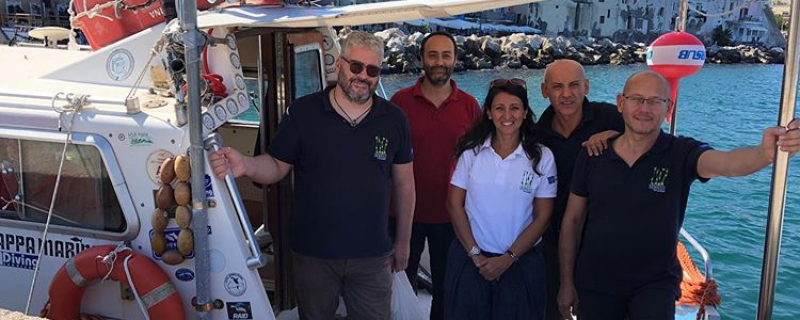 In the context of the planned events in Ischia (NA) between 23 and 27 septmember 2019, the second series of technical-scientific dives foreseen for the site-study Ischia were carried out (Action B.2). The activities were planned with the involvement of the ISPRA, ARPA Toscana (ARPAT), University of Rome "Tor Vergata", and University of Palermo (DISTeM) divers.
The details of the monitoring protocol are shown on this page:
The monitoring dives carried out between 23 and 27 September add up to those already carried out during 2018 (Prospecting and surveys 2018 on the Ischia transplant) and the numerous monitoring campaigns carried out between 2010 and 2017. From the preliminary observations, the outcome of the transplant seems to be positive.
In most of the investigated areas, after 11 years, stable patches of Posidonia oceanica formed by thousands of leaf bundles constitute important recolonization of the core. The detailed results of these activities will be fundamental to increase the knowledge that will lead to the implementation of good practices to be used in the transplant management platform (PTWP) whose implementation is one of the main objectives of the Life SEPOSSO project.