Changing the governance approach for the future research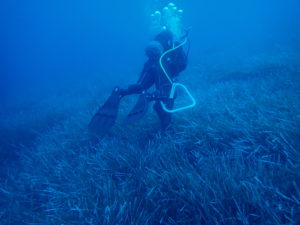 In Italy, most  of the actitivities of  Posidonia oceanica transplantation activities are indicated, in the whole of the EIA, as a measure to compensate for damage caused to the seagrasses by coastal works and infrastructures. The monitoring aims to  verify the effectiveness of compensation measures during the time is not always included in the Environmental Impact Studies (EIS) and/or the Environmental Impact Assessment (EIA) requirements and, in the few cases where it appears, it is expected for short periods, rarely for no more than five years. That means that this kind of monitoring provide only partial information on the efficacy of transplants performed. For example, they can show the trend of growth dynamics of transplanted seagrasses only in the short term, although it is known that the growth of P. oceanica prairies is very slow and can be only appreciated in the long term.
Therefore, considering long-term targets that characterize the compensation measures, such as the Habitats Directive (92/43/EEC), it is necessary to provide an implementation monitoring of the same measures before and after the achievement of the objectives set by these measures. In addition, the recent EIA Directive (EIA 2014/52/EU) introduces important changes related to the role, effectiveness and efficiency of environmental monitoring in the EIA, defining specific activities aimed at verifying the expected results from the entire EIA process, in order to avoid that the process is reduce to a mere administrative procedure. In this context, the collection of new and additional data, useful to better delineate the efficacy of existing P. oceanica transplants and the definition of optimal monitoring strategies are an important step to improve the governance process concerning the management and recovery of P. oceanica seagrasses damaged for future research on transplantation activities.
Action B2: Monitoring the performance of the existing Posidonia oceanica transplantations