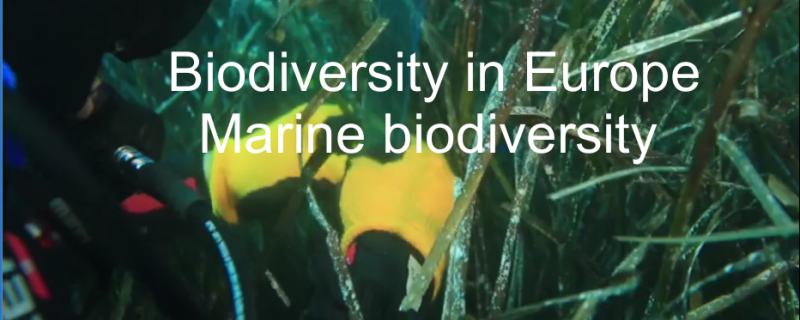 As part of action D1, Life SEPOSSO contributed with footage collected during underwater monitoring activities to the realization of the film "Biodiversity in Europe – Marine biodiversity" (https://audiovisual.ec.europa.eu/en/video/I-198365).
The EU Biodiversity Strategy for 2030, put forward by the European Commission in spring 2020, aims at saving biodiversity loss in Europe and help protect Europe's nature and wildlife. It will help build our resilience to threats such as climate change impacts, forest fires, food insecurity or disease outbreaks. As part of the European Green Deal, the Biodiversity Strategy will also support a green recovery following the coronavirus pandemic. This series of stockshots illustrate various types of nature and biodiversity in Europe, and a series of EU-funded projects aiming to protect habitats and species on land, in the air and in the marine environment.
LIFE SEPOSSO is included among these projects (from the 4th minute in the video), because Posidonia oceanica meadows are a heritage to be protected and an essential element for the resilience of our planet.