The SEPOSSO project promotes the exchange of information, experiences and good practices concerning the protection and restoration of Posidonia oceanica meadows with a specific networking action between the different actors involved and the various European projects concerning the theme of transplantation and the sustainable management of coastal marine resources. We invite scientists, technicians, politicians, private companies, citizen of associations to participate, at national and European level, to stimulate debate and increase the knowledge of the main themes of the project and to actively share project messages and outputs.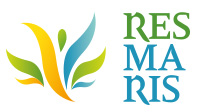 RES MARIS – "Regenerating threatened habitats in the marine area of Capo Carbonara, Sardinia"
LIFE13 NAT/IT/000433
"Regenerating threatened habitats in the marine area of Capo Carbonara, Sardinia", is a project co-financed by the EU LIFE+ programme, whose mission is the conservation and regeneration of the marine and terrestrial ecosystems in the dry and submerged beach. In particular, the project focuses on priority habitats *2250 "Coastal dunes with Juniperus spp.", *2270 "Dunes with Pinus pinea and/or Pinus pinaster forests" and 1120* "Posidonia beds (Posidonion oceanicae)" identified in Directive 92/43/EEC and contained within the ITB040020 SCI "Isola dei Cavoli, Serpentara, Punta Molentis e Campulongu".
LIFE SEPOSSO has started the exchange of visibility within the respective websites and project products
LIFE SEPOSSO will be present on May 24-25th 2018 at final conference of RES MARIS project to share the results of Posidonia oceanica transplanting activities trapianto carried out at Capo Carbonara
---

ROC-POP – "Promoting biodiversity enhancement by Restoration Of Cystoseira POPulations"
LIFE16 NAT/IT/000816
This project aims to trigger the reforestation of Cystoseira within the Cinque Terre and Miramare marine protected areas, where this taxon was present, as proven by museum and scientific literature records. Disappearance causes have been removed and the protection is guaranteed by the marine protected areas. The project involves the transplanting of Cystoseira cultured juveniles, with advantages in terms of time, costs and ecological impact.
LIFE SEPOSSO has started the exchange of visibility within the respective websites and project products
---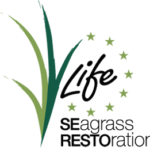 SeResto – "Habitat 1150* (Coastal lagoon) recovery by SEagrass RESTOration. A new strategic approach to meet HD & WFD objectives"
LIFE12 NAT/IT/000331
The project LIFE SeResto (LIFE12 NAT/IT/000331) aims to trigger a process of aquatic angiosperm recolonization in SIC IT3250031 "Northern Lagoon of Venice", mainly through the transplantation of Zostera marina and Zostera noltei to small sites distributed throughout the area.
LIFE SEPOSSO has started the exchange of visibility within the respective websites and project products
The progress of the LIFE SEPOSSO project was presented as part of the final conference of the European LIFE SERESTO project to be held in Rome, c/o Submarine Club Marina Militare, on 11 April 2018.
---


ODYSSEA – Operating a network of integrated observatory systems in the Mediterranean Sea
Horizon 2020 research and innovation programme under grant agreement No 72727
ODYSSEA will develop, operate and demonstrate an interoperable and cost-effective platform that fully integrates networks of observing and forecasting systems across the Mediterranean basin, addressing both the open sea and the coastal zone. The platform will collect its data from the many databases maintained by agencies, public authorities, and institutions of Mediterranean EU and non-EU countries, integrating existing earth observation facilities and networks in the Mediterranean Sea building on key initiatives such as Copernicus, GEOSS, GOOS, EMODNet, ESFRI, Lifewatch, Med-OBIS, GBIF, AquaMaps, Marine IBA e-atlas, MAPAMED and others with marine and maritime links.
LIFE SEPOSSO participated in the workshop dedicated to the stakeholders of the H2020 ODYSSEA project, in Rome 25 October 2017.
---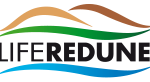 LIFE REDUNE – Restoration of dune habitats in Natura 2000 sites of the Veneto coast
LIFE16 NAT/IT/000589
LIFE REDUNE is a project financed by European Program LIFE 2014-2020. The LIFE REDUNE project's overall aim is to restore and maintain the ecological integrity of a full set of dune habitats listed in Annex I of the Habitats Directive, along with the populations of Stipa veneta, an endangered plant endemic to the dunes of northeast Italy, which is listed in Annex II of the directive as a priority species for conservation. The objective is to guarantee the ecological restoration of the coastal dunes of four Natura 2000 network sites along the North Adriatic coastline. For this purpose, 91.5 ha of shifting dunes will be restored using natural engineering techniques and around 82.3 ha of transition and fixed dune habitats will be restored and duly managed. The habitat restoration process will be facilitated by the planting of 151 000 native plants (including 1 000 belonging to the Stipa veneta species) and the removal of invasive alien species (e.g. Oenothera stucchii). Additionally, 985 m of boardwalks and 9 300 m of fences will be built to regulate public access to the beaches. This is expected to favour the habitats' natural dynamics and recovery; and to mitigate the risk of negative interference by people, combined with networking and communication actions. .
LIFE SEPOSSO has started the exchange of visibility within the respective websites and project products
---

LIFE ASAP – Alien Species Awareness Program
LIFE15 GIE/IT/001039
Through information, communication and training, the goal of the LIFE ASAP project (Alien Species Awareness Program, LIFE15 GIE/IT/001039) is to reduce the introduction rate and the impact of invasive alien species in Italy. Reaching this goal entails raising awareness about the risks associated with biological invasions, triggering wise behavior towards invasive alien species, and helping public institutions in implementing the EU Regulation 1143/2014 in a correct and effective way. The LIFE ASAP is co-funded by the European Commission under the EU-LIFE programme. It is carried out by the Italian ISPRA (Istituto Superiore per la Protezione e la Ricerca Ambientale, Institute for Environmental Protection and Research) together with Legambiente, Federparchi, Regione Lazio, University of Cagliari, Nemo s.r.l. and Unicity s.r.l.; it is also co-funded by the Italian Ministry of the Environment and four national parks (Gran Paradiso, Arcipelago Toscano; Appennino Lucano, Val d'Agri, Lagonegrese; Aspromonte).
LIFE SEPOSSOhas started the exchange of informations to organize the future encounters and the exchange of the project products
---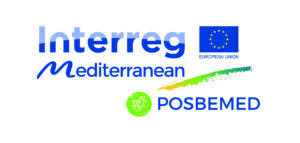 POSBEMED Interreg Mediterranean project
POSBEMED Interreg Mediterranean project starts in 2016 and it will finish in July 2018. POSBEMED will look at the management, conflicts and opportunities of the Mediterranean coast, particularly in coastal protected and Natura 2000 areas where interdependence between seagrass meadows, dunes and beaches occurs, with a view to provide a Mediterranean strategy and governance model for enhancing management effectiveness of these areas and beyond. By integrating the results of several past projects and examining management practices, stakeholders' perception and expectations, guidelines with innovative management tools will be produced to enhance local administrations and coastal managers' capacity across the Mediterranean. The results will assist in improving protection measures and enhancing management effectiveness on these connected habitats, while promoting local blue growth and nature-based solutions on the use and sustainable management of the seagrass banquettes.
LIFE SEPOSSO ha avviato contatti per organizzare futuri incontri di scambio sui prodotti dei rispettivi progetti
---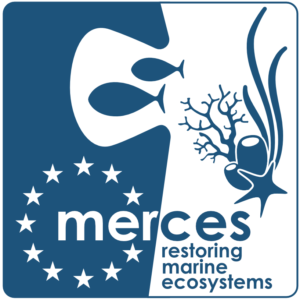 Horizon2020 MERCES
GA 689518
The Horizon2020 MERCES project "Marine Ecosystem Restoration in Changing European Seas" (GA 689518, www.merces-project.eu) aims to assess the outcomes of different solutions for marine restoration across habitats and ecosystems (from shallow waters to the deep sea) and to determine the degree of their effectiveness along with a socio-economic/cost-benefit analyses. MERCES also aims to generate new job opportunities and create a new generation of experts in the field of environmental recovery. MERCES will provide a strong platform for the transfer of knowledge to the whole restoration community, including business, public administrations and civil society. The findings of MERCES will be translated into practical guidance for industry on how and when to implement marine restoration measures. Coupled with regulatory reform, this will help stimulate private-sector innovation in marine restoration, create economic opportunity as well as promoting sustainable business. The MERCES project is coordinated by Polytechnic University of Marche (Ancona, Italy) with the participation of 28 partners.
LIFE SEPOSSO ha avviato lo scambio di link all'interno dei rispettivi siti web e nell'attività social per aumentare la visibilità dei prodotti di progetto (ricadute su Azione D.1).
---