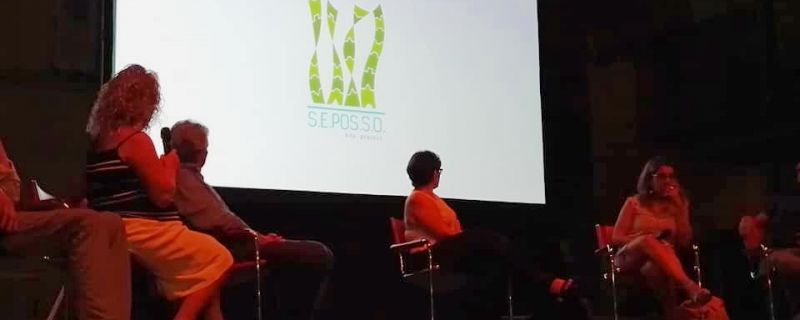 Life SEPOSSO was one of the protagonists of the scientific meeting "The wonders of the Tuscan sea", held on Saturday 10th August, at 8.00 pm, in the square of the Municipality of Camaiore.
The videos with the submerged beauty of the Tuscan archipelago: from the coralligenous wall to Giannutri to that on the seabed in Meloria; the variety of fish resources present in the Tuscan sea with bream and grouper, which thanks to the interventions dedicated to the recovery of this population, have once again become the queens of the seabed.
Cecilia Mancusi and Enrico Cecchi also talked about Posidonia oceanica meadows and restoration interventions with transplants performed in Piombino by the Northern Tyrrhenian Sea Port Authority and monitored by the LifeSEPOSSO project of which ARPAT is a partner.
A video was projected about the activities of monitoring sea turtles conducted by Arpat, with the contribution of various subjects of the network of the Tuscan Observatory for Biodiversity of the Tuscany Region, and the threats that these animals encounter at sea: accidental catches in fishing nets, collisions and ingestion of waste such as plastics.
Finally, a discussion about the situation of dolphins recently stranded in Tuscany, which peaked in June and July. The first results of the analyses carried out by the Zooprophylactic Institute of Pisa were presented, which identified in the morbillivirus the cause of death of 4 specimens.