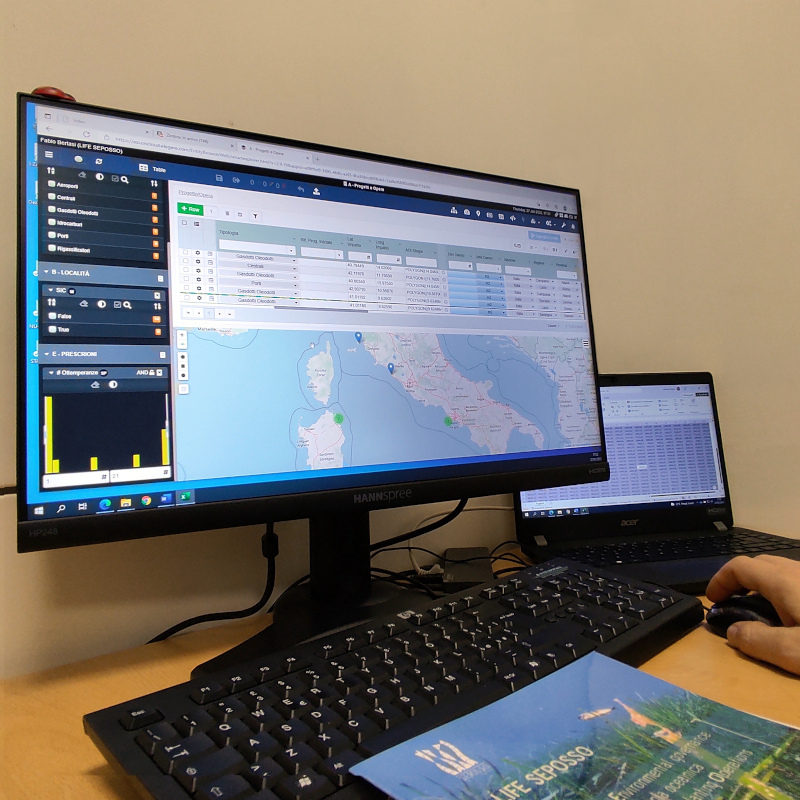 On 23 March 2022 started the second cycle of courses for Stakeholders foreseen by the action B.4 "Transferability and replicability of SEPOSSO results and solutions" of the LIFE SEPOSSO Project. The course, designed in e-learning mode, using the ISPRA platform will be available to learners until the end of May 2022.
The courses represent the continuation and deepening of the topics outlined in the 4 courses/webinars held on 22-24 March 2021 on the ISPRA-FAD platform.
The title of the course is "NORMATIVE AND METHODOLOGICAL TOOLS FOR THE GOVERNANCE OF OCEAN POSIDONIA TRANSPLANTATION IN THE ENVIRONMENTAL ASSESSMENTS (EIA AND VINCA)" and is aimed at a wide range of personnel involved in various capacities in Environmental Assessments.
The training course aims to:
propose solutions to improve the governance of Posidonia oceanica transplants
transfer good practices for the management of Posidonia oceanica meadows in environmental assessments (EIA and VINCA)
share the procedure for planning, implementing, monitoring and managing Posidonia oceanica transplantation
provide a critical analysis of Posidonia oceanica transplantation techniques and share different experiences
provide criteria and metrics for monitoring Posidonia oceanica transplantation as a tool to assess its effectiveness.
provide elements on natural capital and ecosystem services for the economic evaluation of the impacts on Posidonia oceanica meadows
provide low coding operational tools for the management of Posidonia oceanica meadows: the Posidonia WEB Platform (PTWP)
The course also includes a practical exercise to be carried out on the Posidonia Web Platform (PTWP) that will allow the participants to operate interactively with the PTWP. Participants will receive personalised and protected credentials to access the PTWP platform.
Participants who complete the e-learning course will receive a certificate of attendance.
Here the AGENDA_of the COURSE_SEPOSSO
The issues addressed are analyzed in the light of the products of the Life SEPOSSO project, i.e. the technical manuals, the Guidelines and the web platform (Posidonia Web Platform – PTWP) that are configured as operational tools, methodological, regulatory support, oriented to different types of stakeholders involved in the Governance of Posidonia oceanica meadows.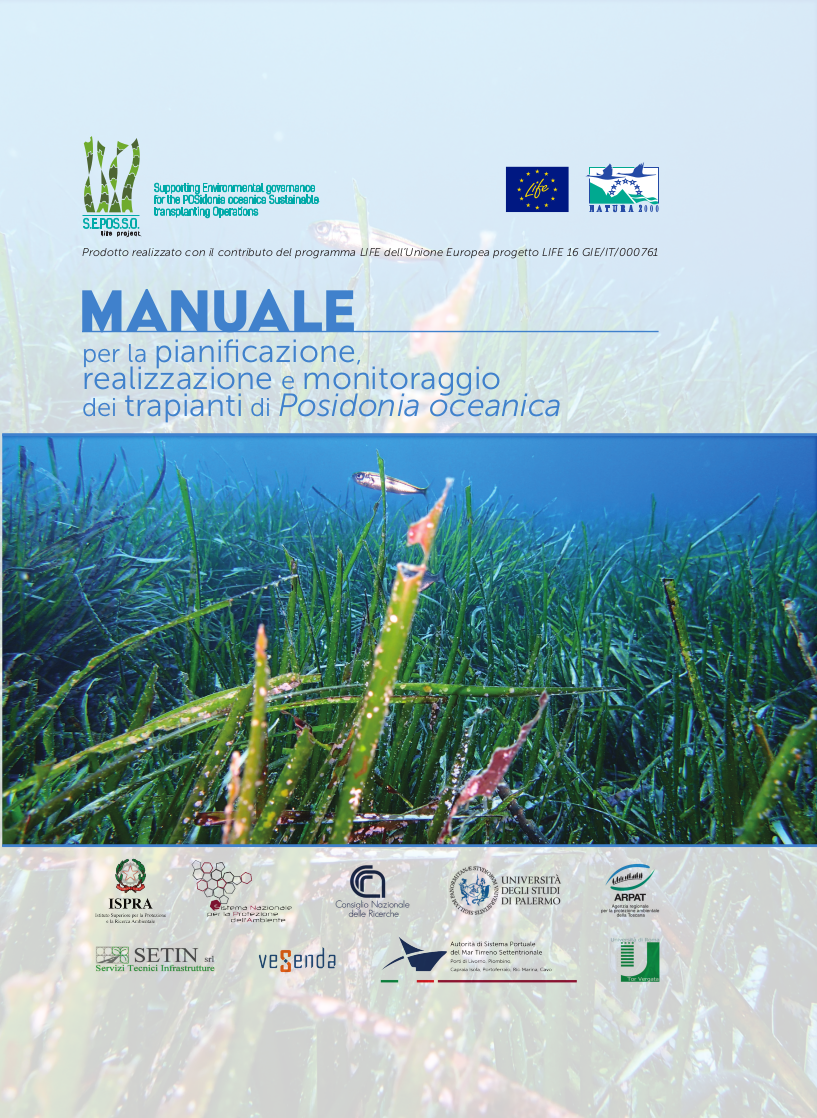 Manuale per la pianificazione, realizzazione e monitoraggio dei trapianti di Posidonia oceanica – ITA
Manual for the planning, implementation and monitoring of Posidonia oceanica transplantations – ENG – IN PRESS
The "Manual of techniques and procedures for the transplantation of Posidonia oceanica" describes the transplantation techniques of P. oceanica used in Italy within the framework of environmental restoring activities, also as compensation measures within Environmental Impact Assessments.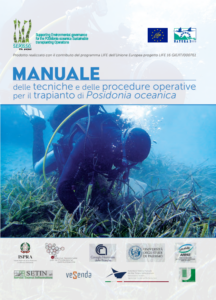 Manuale delle tecniche e delle procedure operative per il trapianto di Posidonia oceanica – ITA
Manual of techniques and procedures for the transplantation of Posidonia oceanica – ENG – IN PRESS