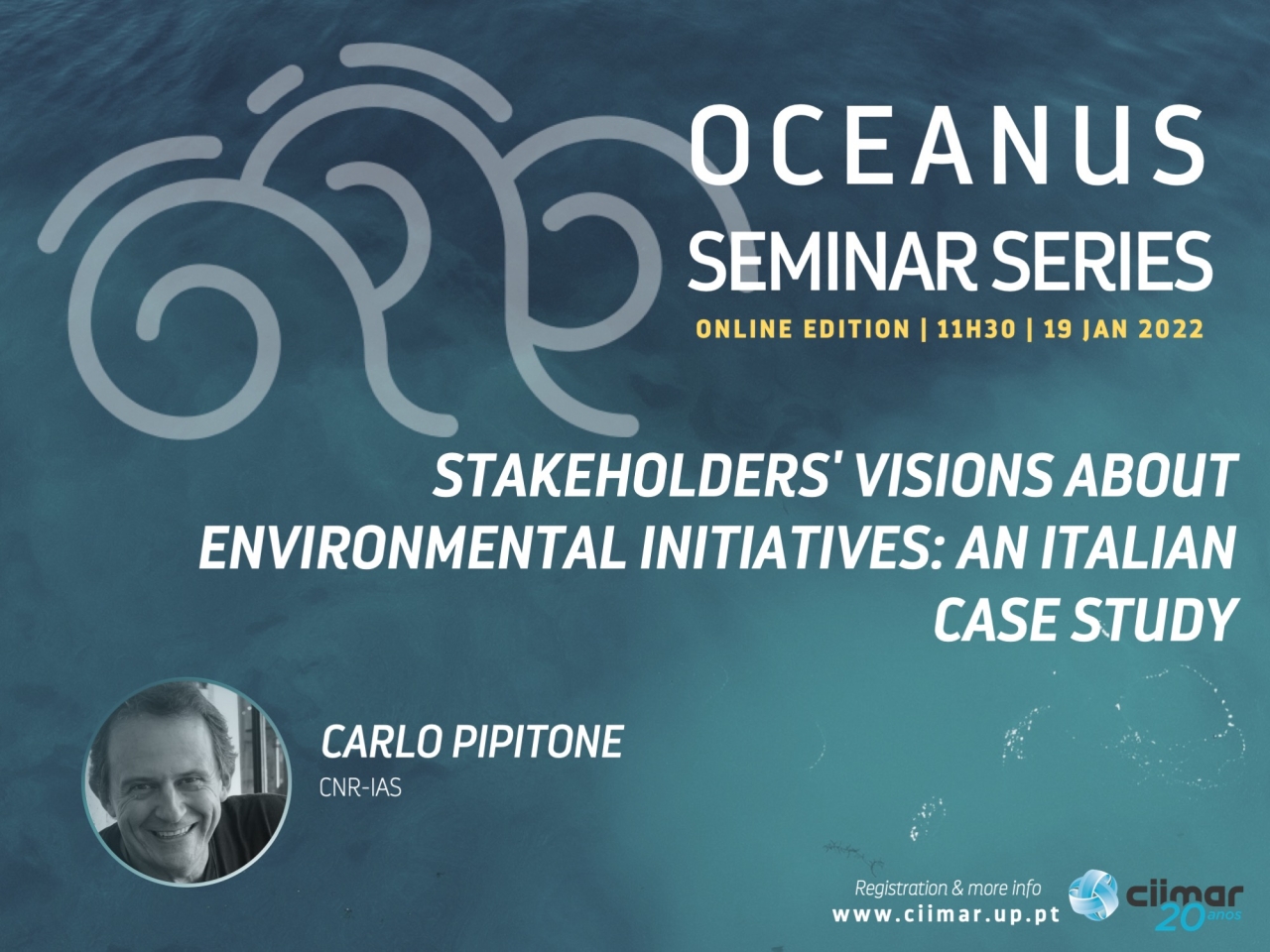 In the framework of the activities organised for Action B.4 "Transferability and replicability of SEPOSSO results and solutions", Life SEPOSSO participated on 19 January 2022 in the event organised by CIIMAR (Interdisciplinary Centre of Marine and Environmental Research), Porto (Portugal), within the initiative Oceanus Seminar Series, Online edition.
In order to transfer the results of LIFE SEPOSSO and replicate the project's solutions at national and European level, Life SEPOSSO carried out a webinar on the solutions proposed within the project to increase the involvement of different categories of stakeholders in future initiatives concerning Posidonia oceanica transplants. The vision of stakeholders is a fundamental prerequisite for good environmental governance.
The webinar entitled "STAKEHOLDERS' VISIONS ABOUT ENVIRONMENTAL INITIATIVES: AN ITALIAN CASE STUDY" was presented by Dr. Carlo Pipitone from CNR-IAS in Palermo, partner of the Life SEPOSSO project.
The objective of the webinar is to transfer at European level the methodologies used to assess the views and attitudes of selected stakeholders on the objectives, characteristics and results of P. oceanica transplants implemented as a compensation measure after human impacts.
The webinar covered the following topics:
Stakeholder vision as a fundamental prerequisite for good environmental governance
Analytical approach based on interviews focused on knowledge of Posidonia oceanica, transplantation techniques, selection of recipient sites, monitoring and access to data collected, and access to results on transplantation effectiveness
Application of Q-Methodology
Analysis of consensus points and conflicts that need to be addressed and resolved prior to transplantation in order to ensure high social acceptability in any future P. oceanica transplantation initiatives
Transferability of the method for all environment-related initiatives (Aarhus Convention).
Download the webinar slides here: