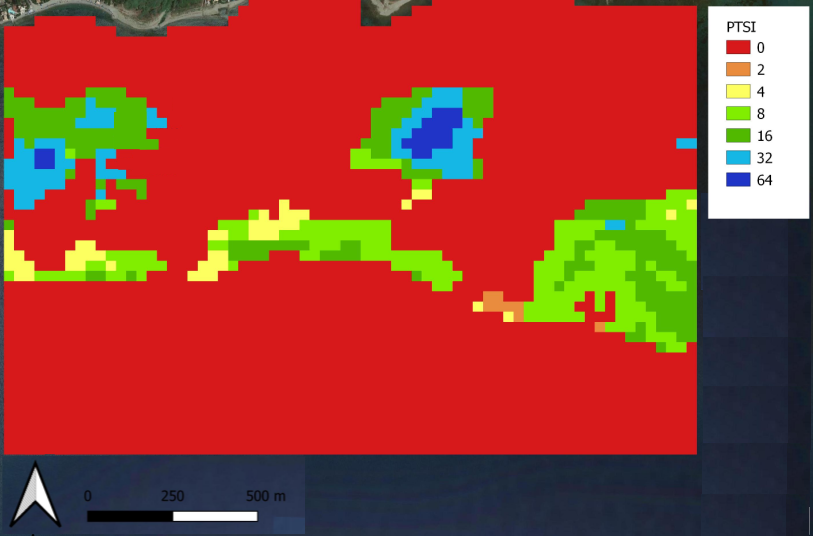 The testing activities of the Preliminary Transplant Suitability Index (PTSI), foreseen for the action "Electronic systems to support transplanting governance" (Action B3), have been completed.
The activity, carried out in the framework of the PTSI implementation as an electronic tool to support the selection of sites for transplant operations with Posidonia oceanica, take into account data relating to the case studies of Civitavecchia-S. Marinella, Augusta-Priolo, Ischia and Piombino.
At the same time, information from scientific and grey literature was examined. In addition, aspects related to the collection, treatment and processing of the data available from public sources for the four study sites, where the transplant already exists, as well as their performance were discussed.
In particular, parameters such as water depth and quality, the type of seabed substrate, current or historical distribution of Posidonia oceanica, hydrodynamic conditions, distance from the coast and volume of light were considered.
Thanks to the testing activities it was possible to highlight the potentialities and critical issues of the use of PTSI at present and allowed to define possible future solutions.