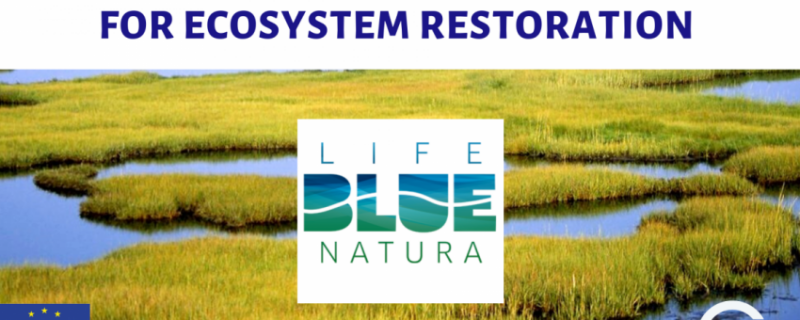 As part of the activities of action B.4 Life Seposso participated on 15-17 September 2020 in the international workshop " Training workshop in coastal wetlands and seagrass meadows restoration, based in Blue Carbon actions" organized by IUCN Mediterranean Cooperation Center and by Life Blue Natura.
"Blue carbon" is the carbon absorbed and stored by marine and coastal ecosystems such as wetland swamps, mangroves and seagrass beds. The capacity of these natural ecosystems makes them large natural carbon sinks. The goal of this workshop is to develop the capacity of participants in various actions, including the restoration and protection of these important ecosystems, which help to mitigate global climate change by capturing CO2.
Speakers from Spain, Italy and the Netherlands brought their experience to the seminar. The central theme of the restoration of coastal wetlands and seagrass beds in both coastal and transitional environments was explored as management tools guiding participants through the planning, design, development and maintenance of these ecosystems.
The scientific coordinators of the Life SEPOSSO project participated in the workshop, carried out online, presenting the contributions:
"Overview of Posidonia oceanica restoration projects in Italy: results and lessons learned from project implementation" by Tiziano Bacci, ISPRA, Italy
"The governance process regulating an effectiveness seagrass restoration" by Barbara la Porta, ISPRA, Italy
Workshop agenda:
Agenda training workshop coastal wetlands and seagrass meadows restoration EN